«http://dontourism.ru/en/tour_event_details.aspx?id=117» - the unique ancient holiday marking unification of the tatar people.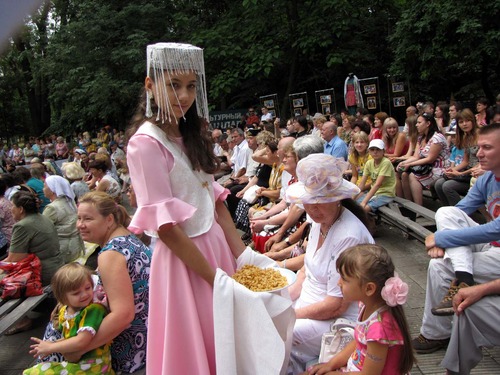 For many centuries of the existence the holiday has undergone set of modifications, however is still liked and respected. Visitors from every corner of the globe annually take part in «Sabantuy».This year the holiday promises to be in an especial way unforgettable!
The entertaining programme «Sabantuy-2010» includes performances of Tatar artists from Kazan and Astrahan; original national collectives from every corner of the globe; Cossack's folklore bands, dance groups and also Tatar national sweets Chak – chak. We wait for you on July 3, 2010 in the сity park named after N. Ostrovskiy (Rostov-on-Don)!